Accommodation
On Gavdos - if you want - you can put your tent under the tree or directly on the beach but …
…. The first thing before you can do that you get offered: rooms and apartments in different places on the Calypso Island.
In the time until end of June and from about 15th of September you will more or less in an easy way able to find an accommodation .
In the time between (End of June till end of August) is the most busy time on Gavdos - and you have to make reservation. Sometimes weeks before but mostly already in the winter time January / February.
----------------------------------------------------------------------------------------------------------------------

A huge amount of Visitors of Gavdos are asking us to make for them a reservation. After that they never show up on Gavdos. So please note that we ask for each reservation a part of the whole amount that has to be prepaid. Generally it is the amount at least of 2 days stay. You can do it by PayPal account. The payment you make goes 100% directly to owner of the rooms. This is not a rule but often we have to do it in the time from June to August.

We suggest you decide before ferry departure on Gavdos where you want to spend you first night on this mystic island. It's a big difference for energy sensitive people where you are waking up on Sarakiniko, on Ag.Ioannis or on Korfos beach.
Now some useful informations to choose the right place:
Ag. Ioannis : Very nice place to put your tent under the tree. There are already three taverns and one restaurant in front of entry to Ag. Ioannis beach (at least 10 minutes walk to the beach). Ask for a room in the first restaurant/bar - Sofia's Rooms.

Ag. Ioannis Beach.
Ambelos : ask for rooms directly. Until end of 2013 no rooms to rent.

Ambelos Panorama from Faros with Gavdopula background scenery.

Karave: small beach close to Karave, 2 Tavern's with rooms. At the moment only Georgos Tavern and his rooms are in service and a mini shop.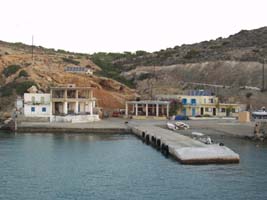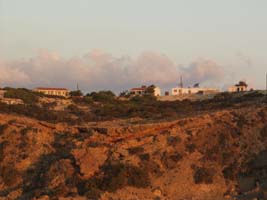 Two Taverns in  Karave Old view of the harbour.      Police station, KAP  and Calypso rooms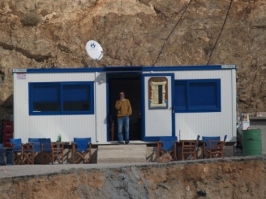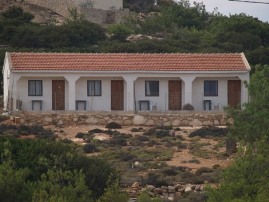 Cantina in Karave since 2005.                                 Calypso rooms.
Kastri : ask for rooms directly. Gavdos Princess Apartments are operating all the year. Stratis rooms ask directly.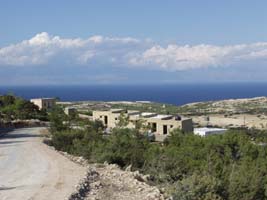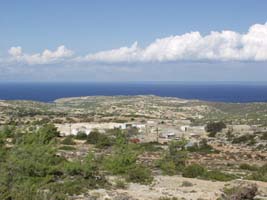 Kastri view from the top direction Sarakiniko and Karave.
Korfos : there is a Tavern and Bar directly on the beach with rooms. Second Tavern and rooms placed high above over the beach. Tent under the tree possible and welcome.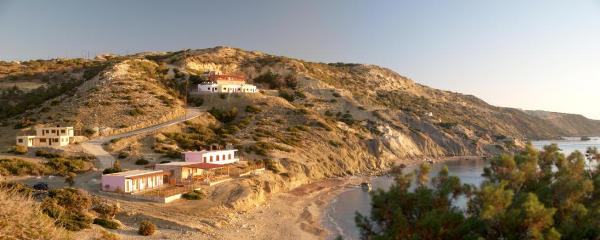 Metoxi : Tavern with separates rooms/ houses 30 minutes walk from Korfos Beach.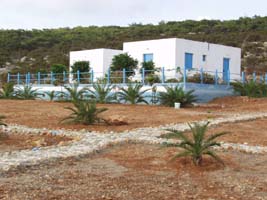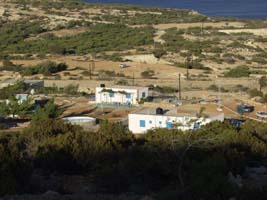 Sarakiniko : Large sandy beach, about 10-14 Taverns in August, market, backer shop, Bar, rooms and restaurant by Gerti and Manolis, Studios by Consolas, tent under the tree possible.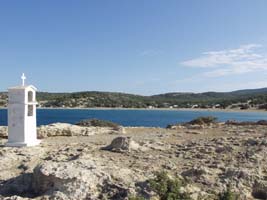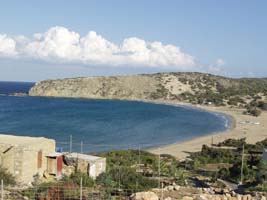 Vatsiana : ask for rooms directly. Until June 2015 no rooms to rent.
No image.
Keep Waters clean and Protect Treasured Waterways