Interesting Trips
Your first day on Gavdos and your first contact with Gavdos environment make you asking:

Where do I want to go today? How long will take this way?

What to see? Which direction shall I go?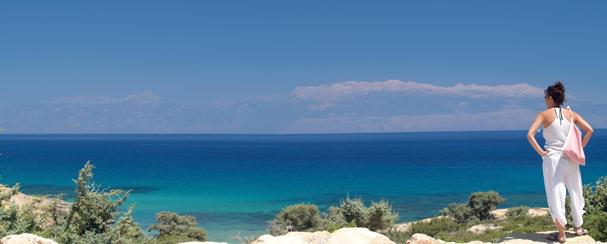 Here we have some suggestion for you:
1/2 day = coming at lunch leaving in the afternoon
1 day = coming at lunch leaving in the afternoon day after
Walk time:
from Karave to Korfos on the road = 60 min
from Karave to Korfos on the water`s edge  = 60 min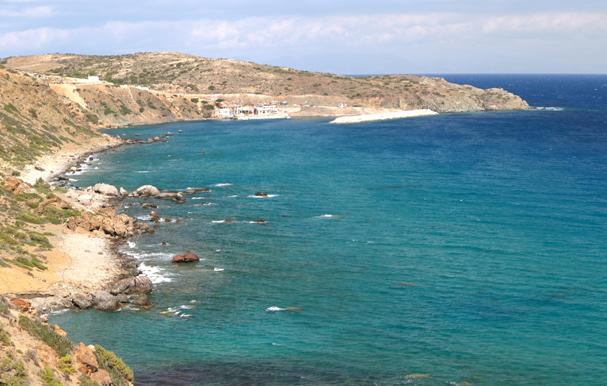 from Karave to Sarakiniko = 30 min.
from Karave to Kastri = 45 - 60 min.
from Korfos to Tripiti = 60 -120 min.
from Korfos to Vatsiana = 60 min.
from Korfos to Kastri = 60 min.
from Sarakiniko to Agia Ionis Beach = 60 min.
from Sarakiniko to Lavrakas = 90 min.
from Kastri to Ambelos = 90 min.
from Kastri to Vatsiana = 90 min.
from Ambelos to Potamos = 90 -120 min.
from Ambelos to Pirgos = 120 -150 min.

Interesting Trips:
If you stay 1/2 day on Gavdos you could see either Sarakiniko or Korfos Beach and stay there for a small swimming interrupt with beach relaxing time. Of course you can stay on the small beach close to Karave to save time. Yes.  You can rent a bike and go to Ag. Ioannis to take a picture or visit Faros, Ambelos, Vatsiana or  Kastri for a cool beer.  That's all. Time to go back.

If you stay 1 day you can plan a very nice trip to the southern point of Europe: Cap Tripiti.
You have to leave Korfos early in the morning to walk comfortable in the rising sun. We suggest at 8:00-8:30 and walk directly from the beach up direction south.If you start from Sarakiniko or Karave you have to start 45  minutes earlier at this time of the day.
After 60 minutes about you will reach a small gorge. Today`s exist a walk path with balustrade and distance info.


Walking thru Vatsiana you will pass old uninhabited village in half way to Tripiti.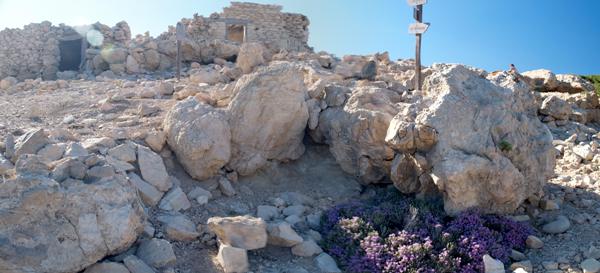 Direction Tripiti you obtain this view taking your breath away and astonish you deeply.....

Coming from Korfos keeping left you reach Tripiti with panorama about salt lake ...

Other interesting trip for one day is Agia Ioannis Beach. You can reach this beautiful beach from Sarakiniko or from Lavrakas. In takes about 1 hour from Sarakiniko relaxing walk. You will be impressed from a large and deep beach and a view to Gavdopula with Crete-Skyline as a background.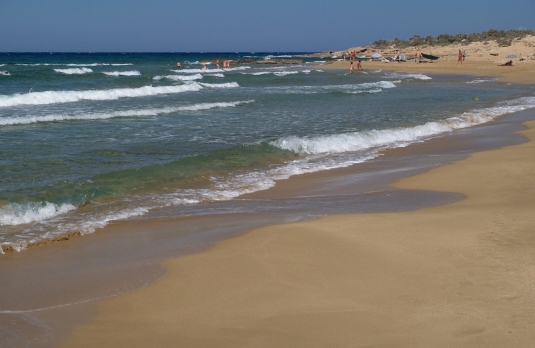 Remember: you need  at least 1,5 litre drink water with you for each person.
Remember: you  need shoes in best condition for walking and/or climbing.
Remember:  keep clean Gavdos and do not throw garbage into the sea.

Other interesting places on Gavdos Island are:
Aspes - started from cap Tripiti to Ambelos. Aspes, place where Diana and Dodi spend last days and nights before Paris incident.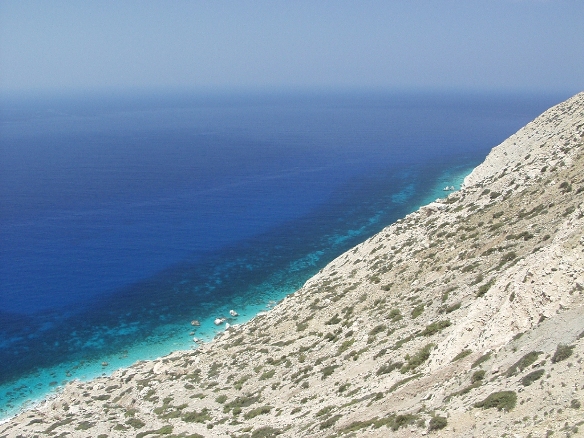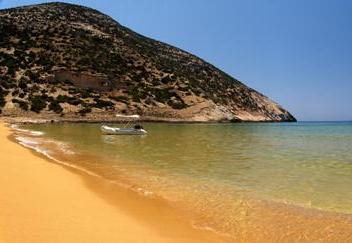 Potamos Beach - panorama view from the boat.
Sarakiniko:
On the way to Sarakiniko Beach close to rest place you will find archaeological place.
Take time and have a look to ancient Gavdos inhibition housing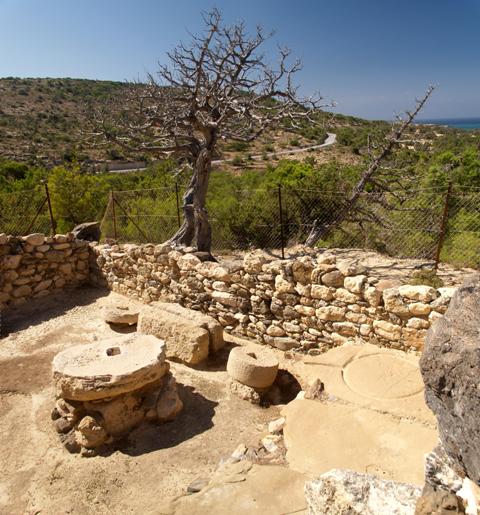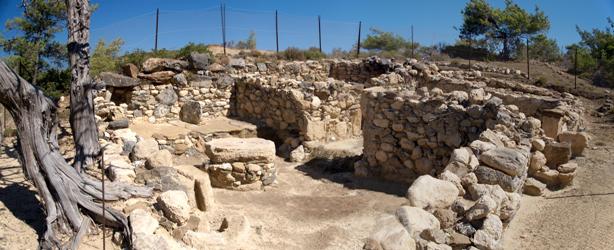 Pirgos - small and lovely beach.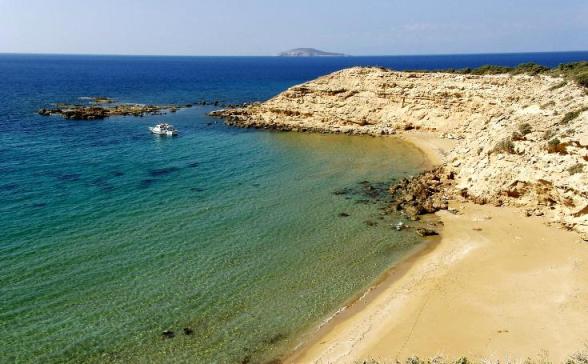 Lavrakas - history and passed time are here all the time.
No Image at this time
_________________________________________________________________
Copyright Aleksandra and Andreas ©A2K
All rights are reserved.
Reproduction of the contents of these pages by third parties is prohibited.
No part of the web site may be distributed or copied for commercial, scientific or any other purpose.
Texts and design by Aleksandra and Andreas ©A2K